Service Hours
Monday

7:30AM-7:00PM

Tuesday

7:30AM-7:00PM

Wednesday

7:30AM-7:00PM

Thursday

7:30AM-7:00PM

Friday

7:30AM-6:00PM

Saturday

8am - 4pm

Sunday

Closed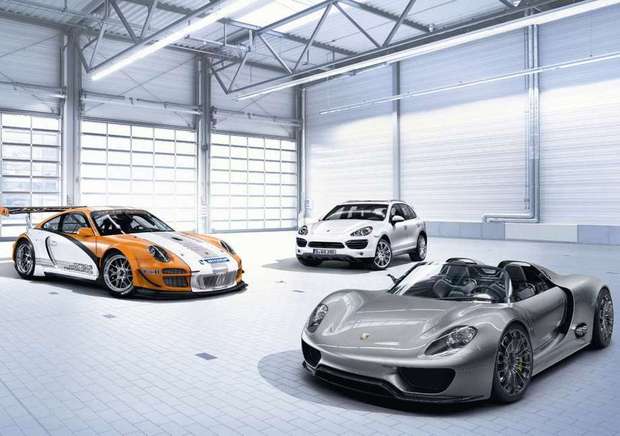 1.
You have four patches, not much bigger than the flat surface of your palm and fingers holding 3,000 pounds to the roads surface. It is imperative that you have good tread. Stop in anytime and we will evaluate your tires for you.

2. A properly maintained vehicle is required for safe driving in traffic. A well maintained vehicle is one with effective steering, suspension and brakes and it's importance cannot be overstated. Follow your manufacturers maintenance schedule.

3. If you are storing your Porsche, make sure you have a full tank of fuel, put an extra 15 pounds of air in your tires,  and use a battery maintainer. (We stock them) Call us for more specific information.

4. Check your alignment periodically. It only takes one "jolt" like a deep pothole, to knock it out of adjustment. With the price of tires, it is a solid investment.

5. Know your dash warning lights. (The information is in your owners manual) Green means good. Yellow lights are cautionary. Red normally means we should talk!

6. Consider a winter tire and wheel package. It provides much safer winter driving. No room to store off season tires? We would be glad to discuss our tire storage program with you.

7. Your windshield wipers are seldom thought about until it is a problem. Replace them before a bad a wiper clouds your vision.

8. Your engine has filters for your oil, fuel and air. They help your engine perform more efficiently. There is also a cabin air filter that cleans the air you breathe.  They should all be replaced at the manufacturers recommended time or miles.

9. During winter driving, it's a good idea to carry a few emergency items with you. A blanket, a flashlight, a small set of road reflectors, etc.

10. Clean your car as often as the weather permits to stop the effects of salt, bird droppings and other environmental hazards.